How to electronically sign documents in google docs
Do you need to add your signature to a Google Doc to make it more formal or for legal purposes? Here are two free alternatives of adding an electronic signature to your Google Docs.
Alternative 1 - Use Google Docs drawing tool
This is good for non formal documents. Remember that it is not compliant with eIDas (European users) or Federal ESIGN Act of 2000 (US users). Want a legally binding signature? Use alternative 2!

Add a signature to Google Docs Step by step guide: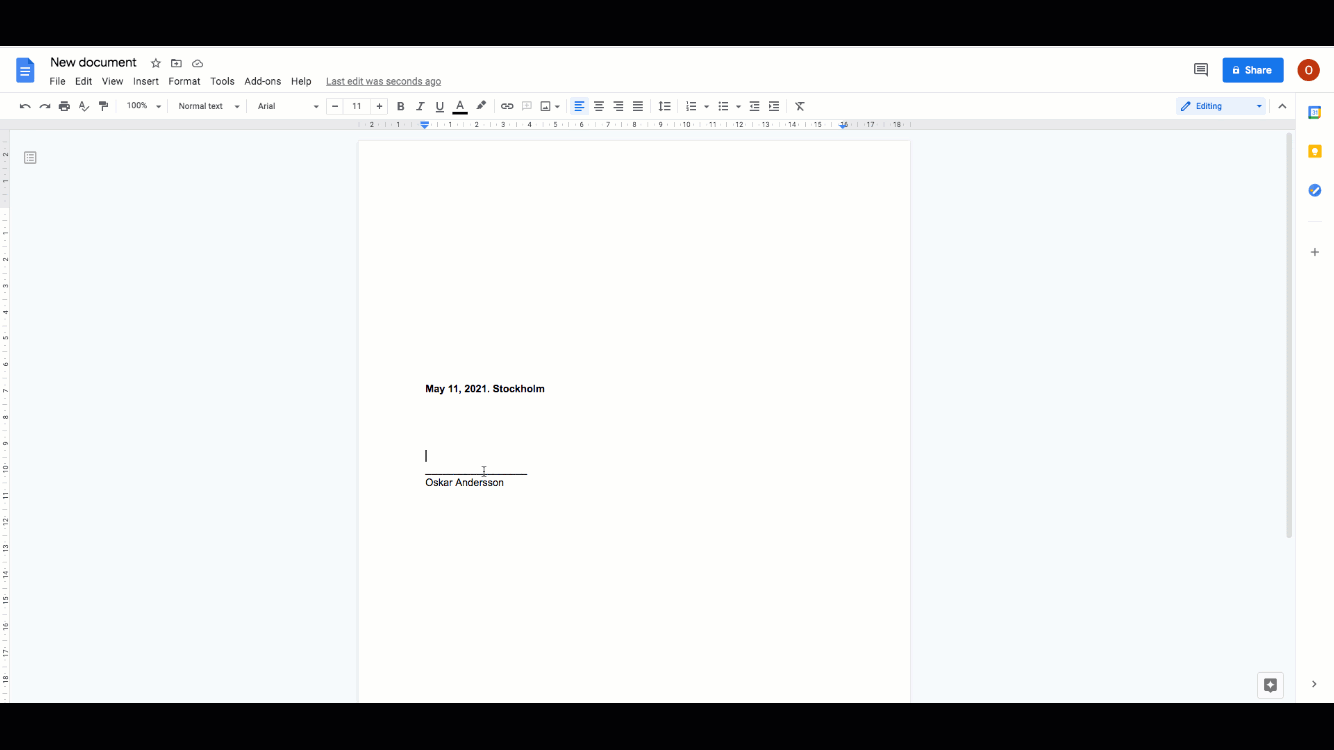 How to guide:
Place cursor where you want to add your signature
Click Insert >Drawing > new
Choose scribble under the line
Write signature
Click save and close
Resize signature to fit your page
Alternative 2
Signing a legal contract? Or have a client that needs to sign?
The above method is easy to use. But not considered a legally binding electronic signature. (read what is an electronic signature)
Method 2. Add one or more legally binding electronic signatures.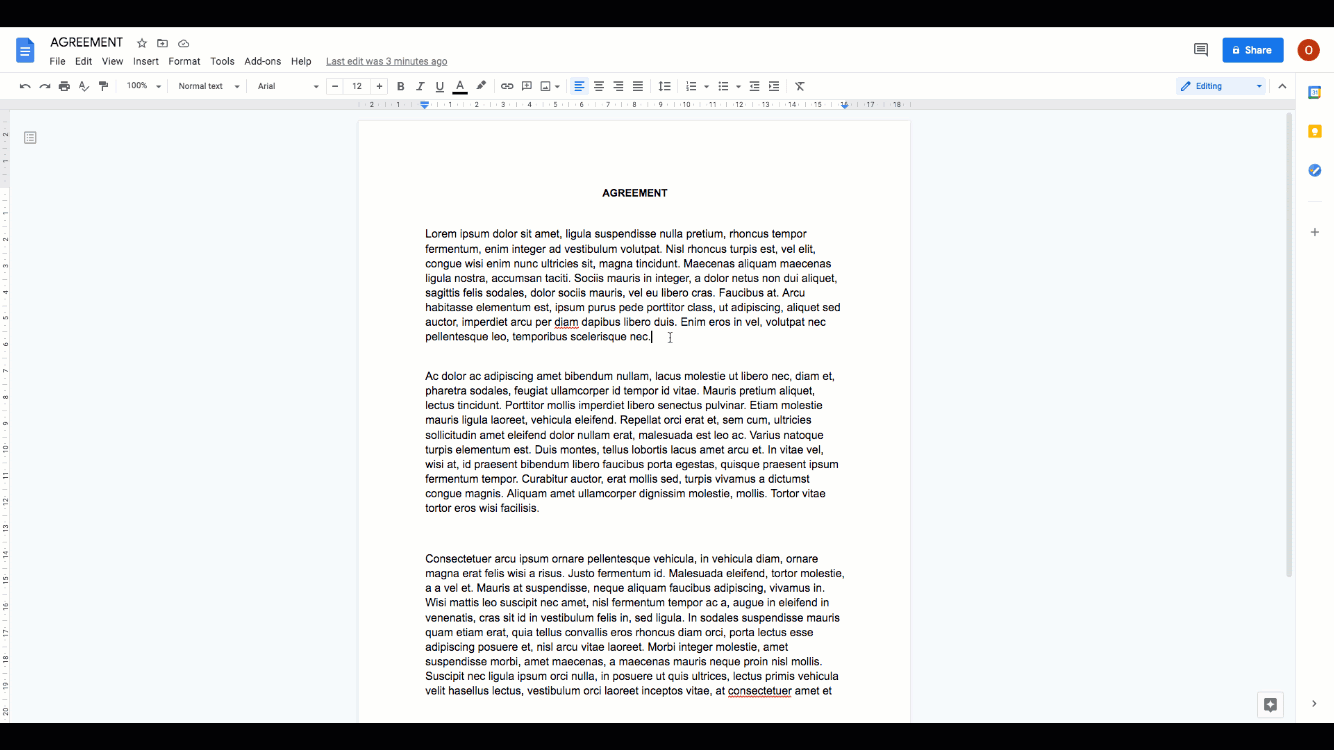 How to guide:
Click on File > Download > PDF document (.pdf)
Add recipients and sender
Click send

Why Google draw signature is not legally binding.
An electronic legally binding e-signature on your Google Docs form (alternative 2 above) is in most cases the best suitable option.
In comparison with drawing your signature with the Google draw function an e-signature is traceable and protects the integrity of the document. This means that it is mathematically possible for a third party to determine if the document has been changed after the signature was made.