Send it.
Win it.
Send beautiful proposals without effort.
Design
Create beautiful documents in no time.
eSignature
Close deals faster with legally binding eSignatures.
Analytics
Get instant updates on all your key metrics.
Beautiful proposals.

Every. Time.
First impressions matter. Make it count by sending beautiful proposals to your clients. Show your clients that you are forward-thinking in every part of your business.
83% of all recipients say they're impressed
Spend less time switching back-and-forth between different apps. Cut your costs & increase your teams productivity with an end-to-end agreement solution.
Save 15 mins per proposal
Smooth editing.
Create beautiful proposals with just a couple of click and swipes. Use our smooth drag & drop editor to build your own stunning proposal.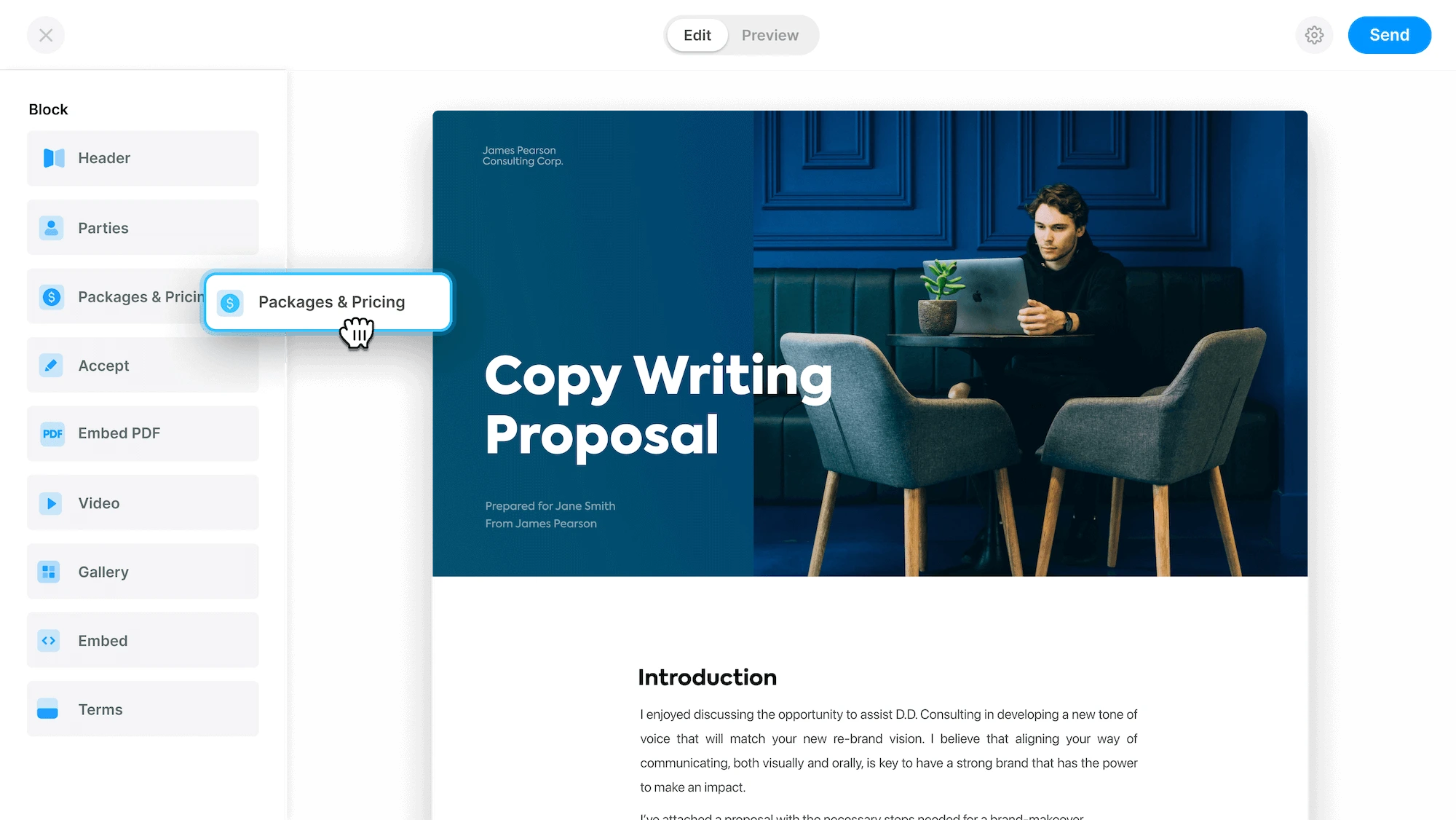 No design skills required
What do our users say?
Docspo is a fantastic proposal tool with beautiful and professional proposals.
We use Docspo simply because it's awesome, smooth and effective!
We're sending beautiful and legible agreements to our clients. We love it and our clients love it.
Stand out amongst others.

Be unique.
Differentiate yourself and stand out among your competitors. Create proposals that leaves your clients an everlasting impression.
Increases close rate by 38%
Interactive proposals
Give your clients a better buying experience. With interactive proposals you can let your client pick & choose packages. Accept payments. Ask for details with forms. And a lot more!
Analytics
Know where you and your team stands at every moment. Get instant feedback on all your key metrics.
Security
We've developed and designed our product with security as a top priority. We use bank-like SSL encryption to ensure that all data is secure while in transit and at rest. Each document's integrity is sealed mathematically and can be verified by a third-party.