How to add a signature to a PDF
This 7 sec gif shows how you can add a digital signature to your PDF using Adobe Acrobat Reader: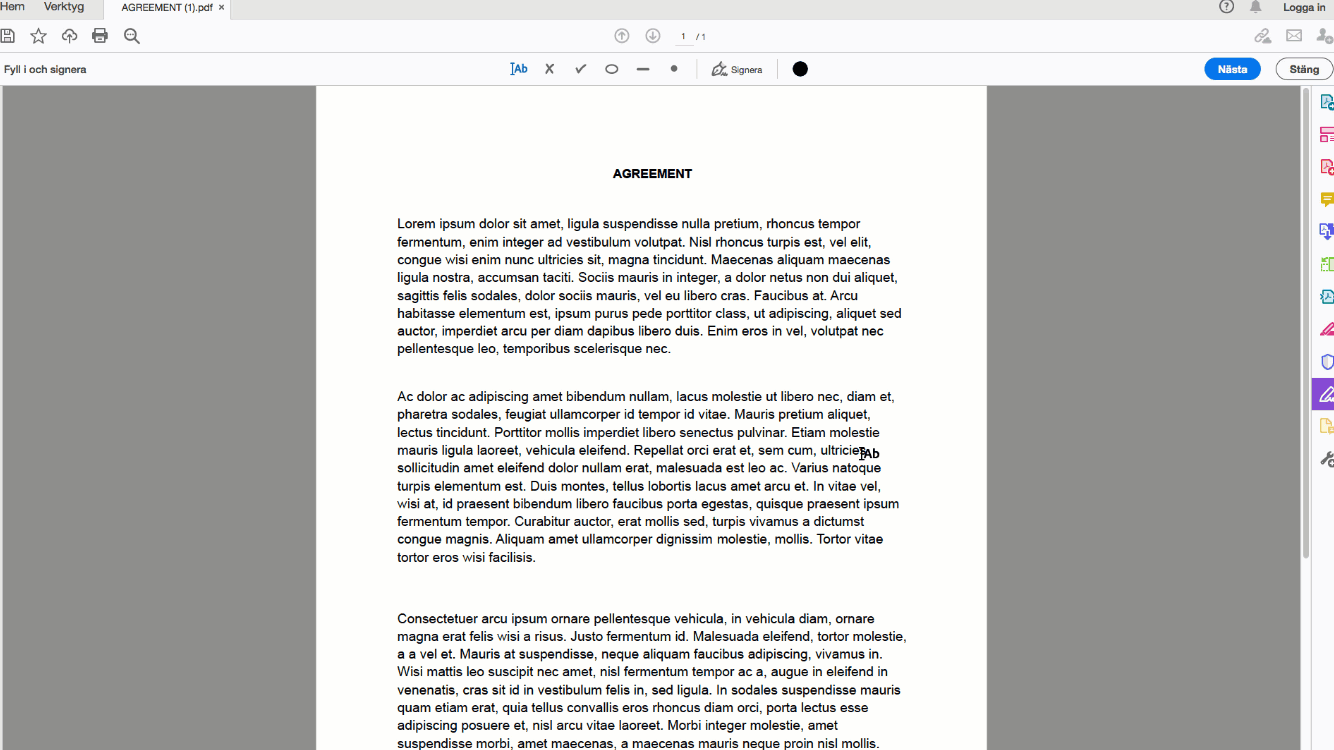 How to insert a signature to PDF
Open your PDF in Adobe Acrobat Reader
Click on the signature button in the top tools panel
Add signature
Write, draw or upload an image of your signature
Position it at an appropriate place on your document
When you add a digital signature block to a pdf like in the gif above remember that this option is most suitable if you are the one signing the document. If you are going to have one or multiple clients adding their signatures to your PDF use option 2 below.
Need a client to sign your document?
If you need a client to sign your PDF you might not want to put them through the hassle of learning how to do it in a PDF, especially if you have multiple people signing your document. You might just want to send them a document that they can click a button and sign online.
How to add an e-signature to a PDF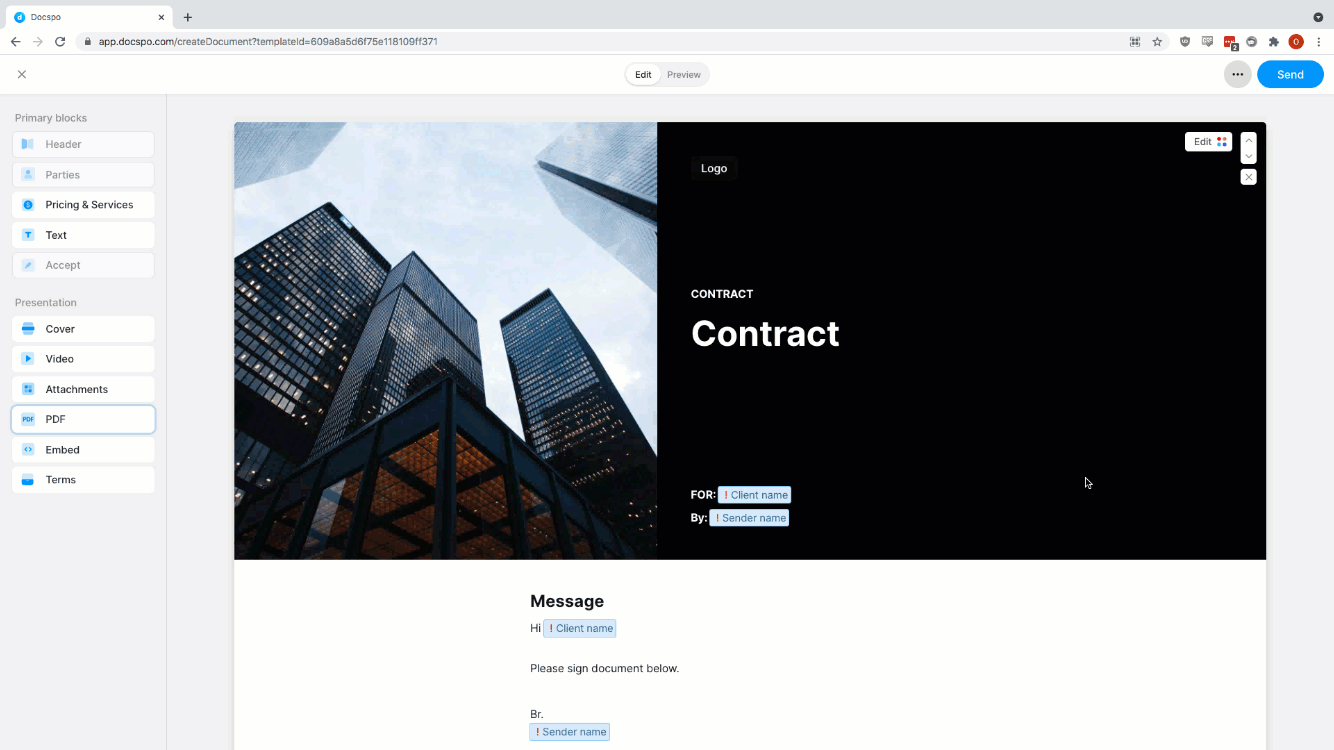 Go to Docspo free template for pdf
Upload PDF
Add recipients
Send
This works on iPhone IOS, Android, Mac, Windows and Linux and provides you with a legally binding e-signature for your PDF documents.