Add e-signature to your pitch.com deck.
Have you created a killer pitch deck proposal using pitch.com and want your client to e-sign it? That sounds like a great idea - here is how you do it!
In short: Use this pitch proposal e-signing template to upload and send your pitch deck for signing.
How do I use this template?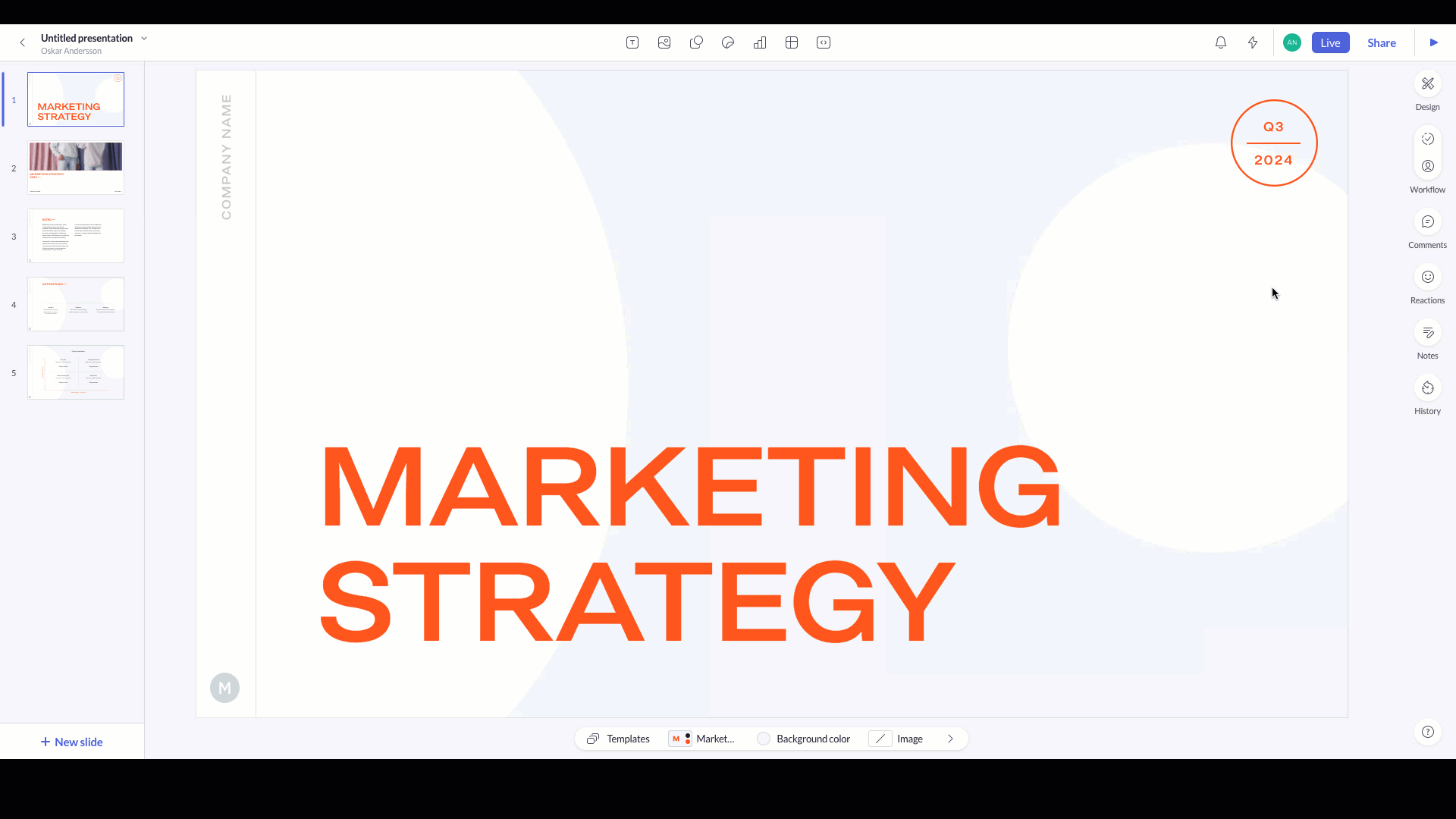 Go to your pitch presentation and click share > embed presentation
Mark public access and then click Copy on the iframe URL
Go to the pitch template here (no login required).
Remove the current placeholder presentation and add your own.
Pitch is a great tool to create presentations. With their built in editor and data connections you will make stunning presentations in no time that will impress your clients.
Using a pitch deck as a proposal for e-signing is a great way to both showcase and convince your client of your solutions at the most crucial moment of your sales journey: deal closing.
Sharpening up your closing skills even more?
Send your pitch.com proposal as SMS and get automatic reminders when your client has viewed your proposal. This way you will know when to follow up and not bother your client at the wrong time.
Build complex signing orders
Whether or not you are using pit.com to create sales proposals or internal documents. Sometimes more than one person needs to sign, accept or receive a copy of your document. By using the Docspo template for pitch.com decks you can set up advanced signing orders. Maybe your boss needs to approve it before it goes to the client? And your client needs to approve it before it goes to her/his boss? No problem! You can set as many recipients as you want in any order necessary.
What is Docspo?
Docspo is a service for creating and sending agreements, proposals or other important documents as responsive web pages. Connect it with your favourite tools and CRM systems and cut down your time from quote to close.
By sending your documents as web pages instead of stale PDF documents you will benefit from:
interactivity: your client can click and add services directly on the proposal, putting your upselling on auto pilot.
Look good on any device with 100% responsive documents.
Edit on the go: Need to make changes or alterations to your documents? No problem. By having everything stored in the cloud you can make real time changes and collaborate on your documents.